ChinaBloggers was created to allow anyone to browse through an updated listing of blogs published about China. It includes those authored from abroad and within China and is organized by blog category. Although there is another site which serves this purpose, it's very seldom updated and includes many blogs which either haven't been updated in over a year or are entirely offline. And really, the direction of ChinaBloggers is different: the goal here is not to be a comprehensive list of every blog about China, but just to be a directory of the very best.
To browse blogs in English or Chinese, use the navigation at the top of the page to find what you're looking for. Adding your own blog or one that you read is a cinche as well. Have fun!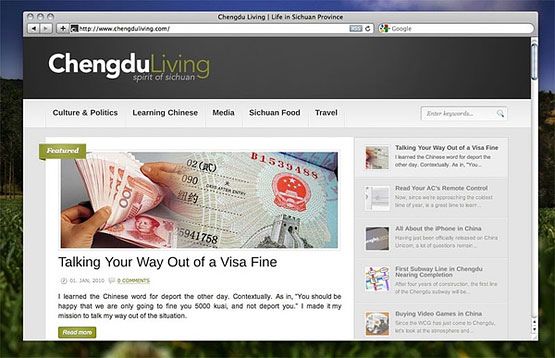 If you'd like to get in touch, use our contact form.